Information about Cobalt Chloride Hexahydrate| FAIRSKY
Is a leading Inorganic Chemicals company. We have over 15 years of experience in the field of Cobalt Chloride Hexahydrate,Cobalt Hydroxide,Barium Fluoride,Nickel Carbonate. And we have been served thousands of customers across the world. We offer and Cobalt Products. Equipped with the latest technology, we provide superior and Cobalt Chloride Hexahydrate for our prestigious customers.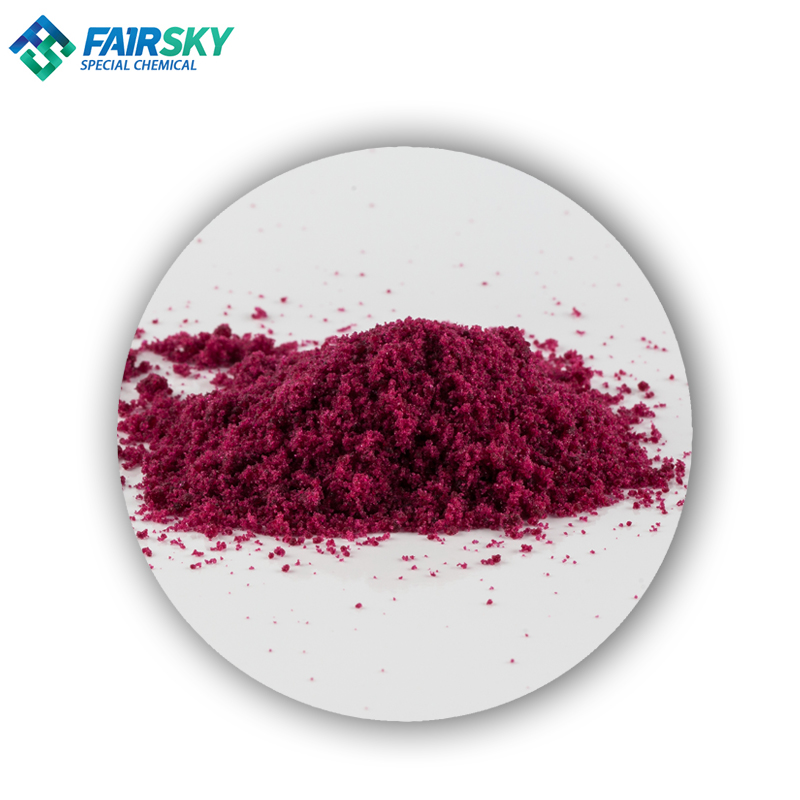 And Cobalt Chloride Hexahydrate is developed using branded components, i.e. nickel. It is commonly applicated to Electroplate,Catalyst. It is designed out of the needs of our customers. We present this product in different designs and sizes that meet our patrons' demand. It is highly acclaimed by the clients for its Electron Grade,Industrial Grade and many other unique features. The offered and Cobalt Chloride Hexahydrate is manufactured by highly experienced professionals at our vendors' premises. We can manufacture and Cobalt Chloride Hexahydrateto your exact specifications. We do not accept merchandise for return unless it is defective, in which case they will be replaced, subject to availability, or refunded at buyers discretion. It is available in
Our company is well-equipped to meet the fast turnaround time and changing demands of our customers. At FAIRSKY, our promise is to send Cobalt Hydroxide,Barium Fluoride,Nickel Carbonate to you in a timely manner and with the best service possible. RESPONSIBILITY INNOVATION SUSTAINABILITY Our good service keeps our regular customers coming back for more. So, no matter where your business is based, please contact FAIRSKY for a competitive quote and we will be happy to help.